The CILEX route into a career in law is open to everyone with talent and the willingness to work hard and learn; it draws people from a wider social background than other parts of the legal profession. CILEX is unique in that it is open to all and doesn't require university attendance. 56% of our members did not attend university. Of our members who have attended university over half were the first in their families to do so.
THE MAJORITY OF OUR MEMBERS ATTENDED STATE FUNDED SCHOOLS
MEMBERS IN HOUSEHOLDS RECEIVING FREE SCHOOL MEALS
At CILEX we're committed to ensuring inclusion and diversity is at the centre of what we do and by celebrating and encouraging diverse voices across the legal sector, we know this adds value to the communities our members serve.
We continue to monitor and report data, and are proud to say 77% of our members are women, and around 16% of all our members are from Black, Asian or Minority Ethnic groups.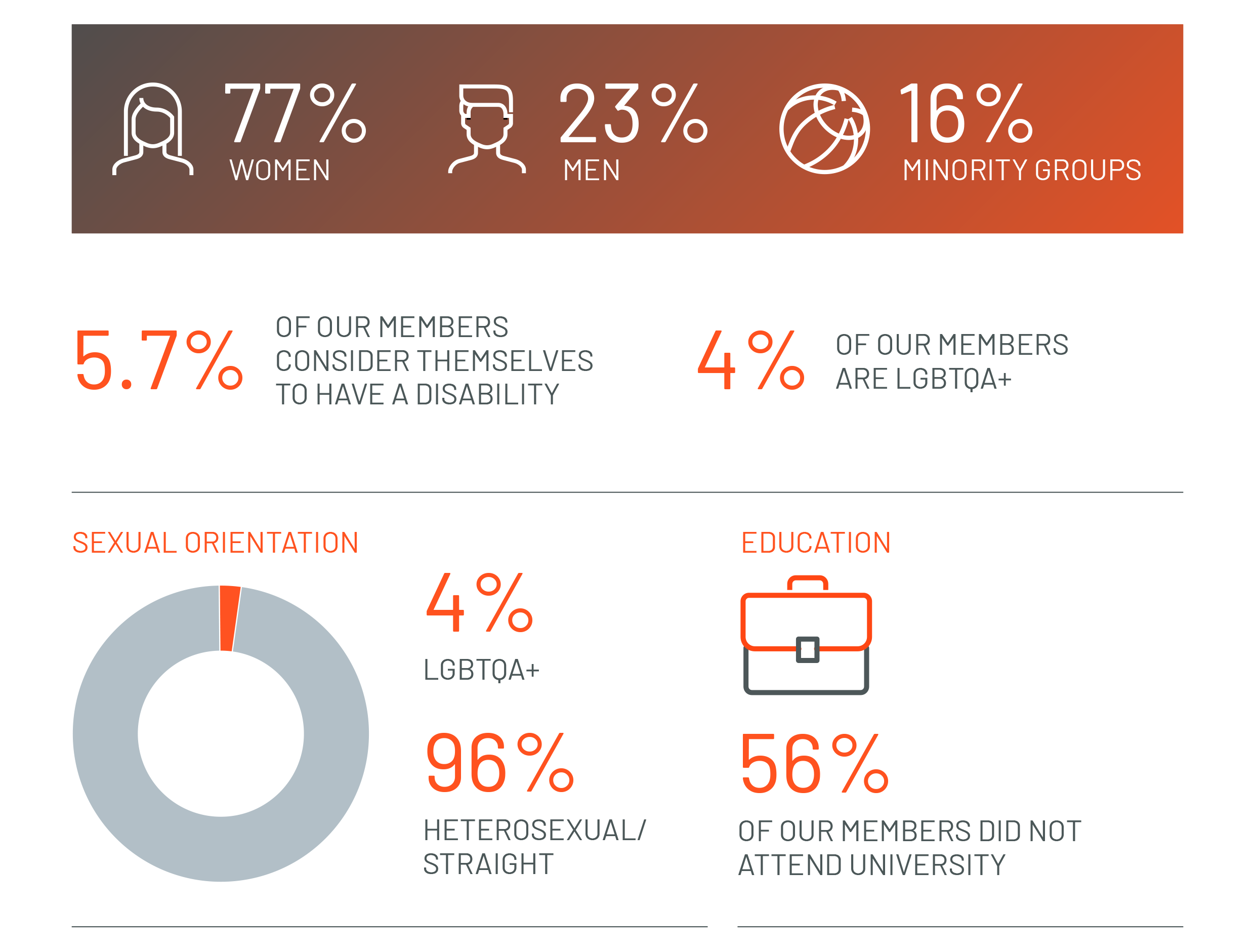 OUR MEMBERSHIP IN NUMBERS
For over 50 years CILEX has been committed to broadening access to the legal profession by providing training and support for our members. With over 18,000 members, the career progression and personal development of our members has never been more important to us.
"I definitely recommend the CILEX route. You can work at the same time and you can balance it around everyday life. You still get the end result ultimately."